Sharon Mistowski
Director of Business Development
Work
2005 Overton Park dr
Prosper Texas 75078
Profile
"Mortgages and Credit is our business… Changing people's lives is our passion"
In the course of a diverse 25-year career in all aspects of lending, Sharon has proven to be a skilled executive, building long lasting relationships in the community and industry.
Her broad knowledge and expertise extends to all aspects of financial wellbeing, as well as the adversity that many consumers face with credit issues.
Holding an MBA in accounting her expertise and knowledge is unsurpassed.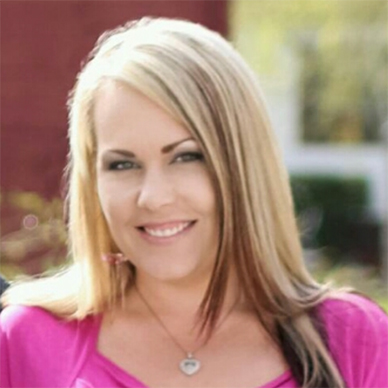 Jodi Chapp
President-NMLS #902725
Work
2005 Overton Park dr
Prosper Texas 75078
Profile
Growing up in San Diego California and the daughter of Horizon Lending Services, LLCs' late President William Patrick Mistowski, Jodi Chapp always understood the value of hard work and dedication.
As the newly appointed President of Horizon Lending Services, LLC, Jodi is responsible for the operations of the company.  She brings more than 20 years' experience to the company.  Her experience and leadership have been focusing on customer service and solutions, providing outstanding client service.  She will continue the strategic alliances with Realtors and Builders who enjoy her strong commitment to service.
While not busy helping clients', Jodi enjoys cooking, staying fit and spending time with her husband, children and family.
Carrie Bycott
Operations Manager
Work
2005 Overton Park dr
Prosper Texas 75078
Profile
Carrie, brings more than ten years of Operation and processing Management to the company. A detail-oriented professional, Carrie has the tenacity to get things done – and most importantly, get them done on time. Her steady demeanor and strong work ethic help ensure the Mistowski Team's clients experience smooth, streamlined home-financing transactions.
Scott Simmons
Residential Mortgage Loan Originator-NMLS#255720
Work
2005 Overton Park dr
Prosper Texas 75078
Profile
With over 20 years of experience in the mortgage industry, I have helped thousands of clients turn their Loan into a Home. I understand my customers' needs to obtain the right program, and the best rates possible.
Whether you're a first-time home buyer, looking to trade up, deciding to downsize, or simply wishing for a change, I can help you before you ever make an offer on a property. Let's sit down and let me assist you in obtaining a clear picture of what type and amount of loan is realistic. There are many factors to consider when getting a home loan; interest rates are only one element of the complete package. I will help you consider all your options so you can concentrate on making the best decision for your needs.
Sofia Vig
Residential Mortgage Loan Originator-NMLS #1627282
Work
2005 Overton Park dr
Prosper Texas 75078
Profile
Sofia is a seasoned professional, with a rich diverse background. Sofia comes with a great academic background in law and finance. Sofia has proven to be a skilled leader with excellent interpersonal skills speaking Hindi, Tamil, Marwari, Telugu- Indian and English, enabling a wide range of partnerships with borrowers' and Realtors'. Her broad knowledge and expertise extends to all aspects Mortgages and lending practices. Sofia is committed to her passion of lending and is customer focused. Her goal is to enable and empower you to make the best decision for your needs.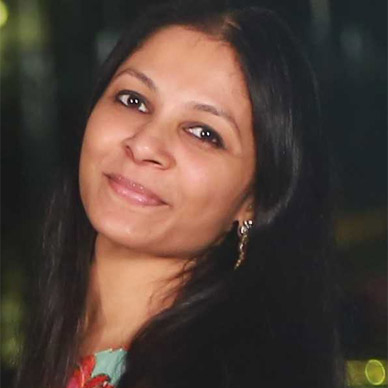 Kevin Myers
Residential Mortgage Loan Officer NMLS#1774381
Work
2005 Overton Park dr
Prosper Texas 75078
Profile
"Buying a home is a process. Once I assess where you are in that process, I can provide guidance to help you reach your goal."
Whether you are a first-time home buyer, a real estate investor, or a real estate agent seeking a better experience for your clients, Kevin can help you navigate the world of lending. He's skilled at making the sometimes confusing and stressful process of buying a first home simple by providing a clear path of what to expect up front with explanations along the way. For real estate investors, Kevin's background in banking and investments gives him perspective to develop creative solutions to maximize return while maintaining flexibility for future opportunities. Realtors appreciate his good communication with buyers and agents, and his drive to set up buyers for a successful loan experience starting with a thorough pre-qualification process.
Kevin is a graduate of Texas A&M University and counts as part of his life's education his experiences in the Boy Scouts of America, where he earned the rank of Eagle Scout. He has taught U.S. History and Economics and remains passionate about both subjects.
"I'm here to serve the borrowing public with the goal of earning their trust to become their mortgage guy for life."
CJ Thomsen
Residential Mortgage Loan Originator-NMLS #2036950
Work
2005 Overton Park dr
Prosper Texas 75078
Profile
As a current military veteran serving in the United States Air Force, CJ has had a wealth of experience that will make him an excellent choice as your mortgage broker. As a pilot
both in the Air Force and for commercial airlines, CJ has an attention to detail that is coupled with efficiency in execution. Additionally, CJ owned a small business serving over 4000+ customers in 2 major cities. This means CJ has a knack for the customer
service aspect. He knows what it is like to be nervous, unsure, and to have questions that need answers. So, if you are looking for a broker that is caring, fast, and efficient…CJ is your guy!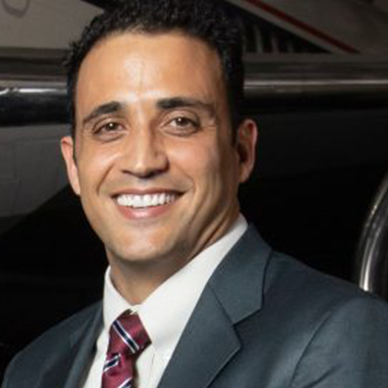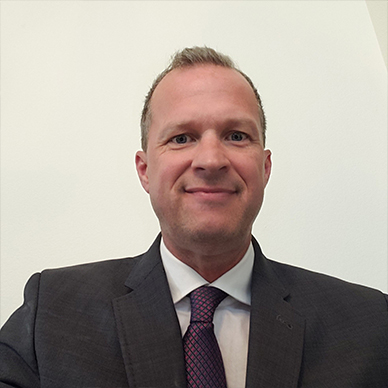 Steven Barlow
Sr. Loan Officer
Residential Mortgage Loan Officer NMLS#931861
Work
2005 Overton Park dr
Prosper Texas 75078
With more than 20 years of experience, I have positioned myself to be a trusted advisor on mortgage lending. I see things that other industry professionals may overlook, which has allowed me to help thousands of homeowners purchase and refinance homes.
I am passionate about finding creative financing solutions for my clients, no matter how complex. I utilize my dedication to learning, along with my experience and unparalleled insight to better understanding my clients so that I can come up with the best plan for them and their family.
By staying up-to-date on the latest complexities of mortgage lending, technology and cutting edge marketing techniques for real estate, I have become a vital resource for homeowners and Realtors alike.
I was born and raised Southern California and I now reside in the Dallas, TX area with my wife, Jennifer and my three children, Elliana who is 10 yrs. Old and my two twin boys Preston and Cameron who are 6 yrs. old. We are very active with sports, school and we enjoy going on trips.
James Edwards
Residential Mortgage Loan Officer-NMLS #346252
Work
2005 Overton Park dr
Prosper Texas 75078
Profile
With a wealth of experience spanning over two decades in the Real Estate business, I take pride in my ability to truly understand my clients' wants, needs, and goals, enabling me to provide them with the best loan products available.
Listening to my clients and adapting my services to their needs is the key to building trust, satisfaction, and loyalty. I always strive to understand the goals, preferences, and expectations of my clients, and tailor my services accordingly.
I ensure that I provide the best possible service for each client. I also establish long term and mutually beneficial relationships with my clients. This is the way to achieve success and excellence in my profession.
What I genuinely enjoy is the multi-step process that unfolds over the years as my clients build their wealth and achieve their dreams of homeownership. Each step of the journey brings a sense of fulfillment and satisfaction that keeps me motivated and inspired.
I am excited to bring my expertise and personalized approach to help even more
individuals and families achieve their dreams of owning a home in Texas.
If you are looking for a dedicated and experienced lending professional who truly cares about your success, look no further. I am ready to go above and beyond to provide you with the exceptional service and guidance you deserve. Let us partner together and make your real estate dreams a reality.

Give Us A Call
If you have any questions or you prefer to speak via the telephone.